FULLY GUIDED ICE FISHING TRIPS
We offer fully guided Ice Fishing trips on Lake Dillon from just before Thanksgiving until the middle of April depending on lake ice conditions.  Lake Dillon is known as one of the most beautiful reservoirs in the Rockies at just over 9000 feet elevation and is within minutes of Breckenridge, Keystone, Frisco, Silverthorne, Dillon, and Vail. The lake has a cap of ice on it for nearly 6 months out of the year!  The surrounding beauty, great fishing, and unique environment make Lake Dillon the perfect venue for a relaxing day out with family and friends. We provide Ice Fishing huts with heaters, all gear, tackle, bait, and Ice Fishing Sonars.
Depending on our weather, we start ice fishing trips as early as November 18th!  Give us a call to discuss more details about your next ice fishing trip at 303-885-6292!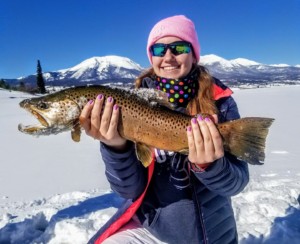 We offer three levels of trips in order to accommodate people of all ages, mobility situations, fishing skill level and Ice Fishing interests. Our Fishing trips are set in three categories. Green Circle, Blue Square, and Black Diamond in the spirit of our Lake Dillon's surrounding ski country!
    ** Kids age 10 and under fish free!!**  
(one per regular price customer)
*military, repeat customer and senior discounts*
---
TRIP OPTIONS

Our 3 hour "Green Circle" ice fishing trips are the most affordable guided ice fishing trips available from any outfitter on Lake Dillon. We can also tailor our Green Circle ice fishing trips to accommodate families with very young children, mobility impaired and wheel chair users.
                                  TRIPS START AT 9:30am and 1:30pm
1 person $180 | 2 person $210 |3 person $270| 4 person $330
       For parties larger than 4, add $50 per person.
---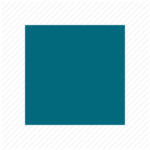 Our 4 hour  "Blue Square"  trips can also accommodate families with kids. We depart at 8:30 in the mornings, and at 1:30 in the after noon. The Blue Square ice fishing trips give our guests the chance to experience more with more time on the ice and multiple lake access options. These trips normally result in more and bigger fish. We can tailor your trip from beginner, family style, to the advanced and avid ice fishing angler.
TRIPS START at 8:30am and 1:30pm
1 person $250.00 | 2 person $275.00 | 3 person $350.00 | 4 person $395.00
For parties larger than 4, add $50 per person.
---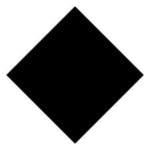 For the avid angler looking to target Lake Dillons magnificent brown trout Arctic Char, Rainbow Trout and Kokanee Salmon. These trips depart at 7:00am, and run for 6 hours. In some conditions, the ability to hike up and down a snowy embankment or the ability to walk through snow for 20 minutes at a time is required. We use the latest ice fishing gear, techniques, and knowledge to get our clients on to the best of what Lake Dillon has to offer.
On November 6th, 2017 our client Lindsay Regali broke a 23 year old state record. Maybe you can too!
6 hour trip starts at 7:00am
*Target Arctic Char, Larger Browns and Rainbows, as well as Kokanee salmon.
*Fish multiple spots, and venture upon the entire lake when conditions allow.
1 person $300.00 | 2 person $400.00 | 3 person $475.00 | 4 person $550.00
---
If you are looking to catch some dinner, we allow you to keep a mix of 8 Kokanee salmon of any size, and Rainbow trout under 14″.  We will clean them and send them home with you in a zip lock bag.
Just dress like you are going skiing, bring a fishing license and snacks, and we'll take care of the rest!